FSCJ Artist Series Box office will be closed for the holiday from Wednesday November 23 – Sunday November 27.  Tickets and gift certificates are on sale at fscjartistseries.org.  Have a Happy Holiday!   


Safety and Security Protocols
A Special Thank You!
Our Title Sponsor
Thank You also for Your Support!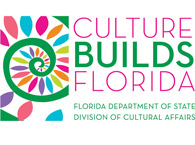 FSCJ Artist Series has been recognized by the State of Florida as a Major Cultural Institution and is sponsored in part by the State of Florida, Department of State, Division of Arts and Culture, the Florida Council on Arts and Culture, and the National Endowment for the Arts.