Jacksonville Center of the Performing Arts
New Preferred And Exclusive Parking For The Artist Series Parking Is In The Vystar Tower Parking Garage
GARAGE PARKING ADDRESS: 37 Hogan Street South, Jacksonville,
FL 32202

Just a short walk to the Jacksonville Center for the Performing Arts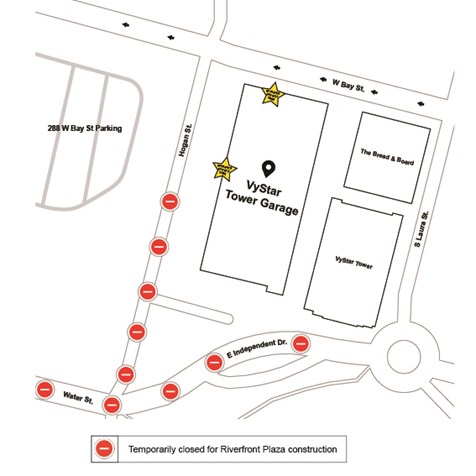 Parking in the VyStar Garage during Artist Series events is only available with prepaid parking purchased in advance through the FSCJ Artist Series. Parking In the garage is only available with an FSCJ Artist Series Parking Pass. No sales will be made at the Garage.


Events Calendar 


Box Office Hours: Monday - Thursday 10 a.m. - 3 p.m.
and Friday 10 a.m. -1 p.m.



The Wilson Center for the Arts
Parking at the Wilson Center for the Arts is always free.
Parking is always FREE – and there is plenty of convenient parking adjoining the theater. The Nathan H. Wilson Center for the Arts is located at 11901 Beach Blvd on the South Campus of Florida State College at Jacksonville.