Related Events
October 31, 2017

Season Subscribers enjoy GUARANTEED SEATS for 4 GREAT NIGHTS of the best live theater at the Jacksonville's Times-Union Center plus a wide variety of BENEFITS! With season tickets, you'll get the BEST value and you'll never miss out when a show sells out. Many shows will increase single ticket prices based on demand but your TICKET PRICE IS LOCKED IN. Become a Broadway Season Subscriber Today!




July 21 2017 12:10 pm

The Summer Musical Theatre Experience (SMTE) provides the opportunity for local area high school students to work hands-on with some of the highest recognized local theatre professionals at the FSCJ Nathan H. Wilson Center for the Arts




November 18 - 19, 2017

Cirque Dreams lights up the 2017 holiday season with its critically acclaimed holiday stage extravaganza. Cirque Dreams Holidaze is a cirque show, a Broadway musical and a family Christmas spectacular all in one!



Times-Union Center - Moran Theater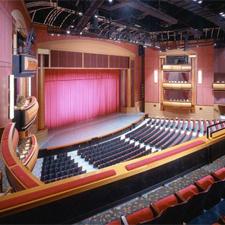 Location Information
300 Water Street
Jacksonville, FL 32202

Directions