May 03 2019 8:00 pm
Purple Reign: The Prince Tribute Show!
Times-Union Center - Moran Theater
As Seen on The Late Show with David Letterman and the Las Vegas Stage!
The award-winning Prince tribute show, Purple Reign is going on the road! The Las Vegas residency show returns you to the era and blistering performances that made Prince an international superstar. Featuring Jason Tenner as Prince, Purple Reign has carried on Prince's legacy in Las Vegas for the last 20 years and has risen to international acclaim as the world's #1 Prince tribute.
Purple Reign captures the imagination and seamlessly re-creates the blistering performances and raw energy of Prince in his prime. Featuring a tribute from Morris Day and The Time, this show is a must see for "Purple Rain" movie fans and all live music fans alike!
Buy Tickets
Times-Union Center - Moran Theater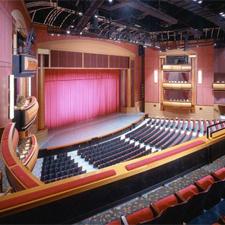 Location Information
300 Water Street
Jacksonville, FL 32202
Directions
Video