January 21, 2018
Mutts Gone Nuts
Nathan H. Wilson Center for the Arts
Disorderly duo, Scott and Joan Houghton and their hilarious pack of pooches have created a comedy dog thrill show like no other.
Expect the unexpected in this top-notch presentation that includes: incredible high flying frisbee dogs, tightwire dogs, dancing dogs, magic dogs and of course, the one and only. . .Sammie the Talking Dog!
Sunday, January 21, 2018- 1:30 p.m. and 5 p.m.
Buy Online
Nathan H. Wilson Center for the Arts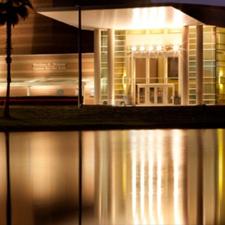 Location Information
11901 Beach Blvd.
Jacksonville, FL 32246
Directions