January 19, 2019
Mutts Gone Nuts
Nathan H. Wilson Center for the Arts
Disorderly duo, Scott and Joan Houghton and their hilarious pack of pooches have created a comedy dog thrill show like no other.
January 19, 1:30 & 5:30 p.m
Expect the unexpected in this top-notch presentation that includes: incredible high flying frisbee dogs, tightwire dogs, dancing dogs, magic dogs and of course, the one and only...Sammie the Talking Dog!
Tickets are available for purchase online up to one and 1/2 hours prior to each performance or for purchase at the Wilson Center for the Arts theater Will Call box office before the performance.
Buy Online
Nathan H. Wilson Center for the Arts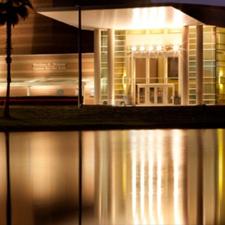 Location Information
11901 Beach Blvd.
Jacksonville, FL 32246
Directions