January 13 2019 2:00 pm
Let's Go Science
Nathan H. Wilson Center for the Arts
The wacky and talented Professor Smart and Dr. Knowitall join forces for an educational, entertaining, exciting, and experiential extravaganza.
Professor Smart shrinks his head, has toilet paper flying, juggles, and has peoples' hair standing on end, all while demonstrating principles of physics. Researcher and comedic sidekick Dr. Knowitall keeps the facts straight.
During the Let's Go Science Show, kids learn science concepts through impressive and memorable demonstrations. They learn about air pressure, figure out flight, see awesome optical illusions, be shocked by static electricity, see experiments with falling masses, grasp gyroscopic properties, and get a handle on the scientific method.
Book Online
Nathan H. Wilson Center for the Arts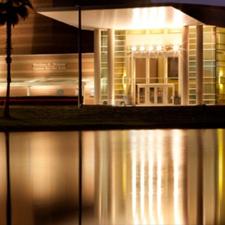 Location Information
11901 Beach Blvd.
Jacksonville, FL 32246
Directions
Video