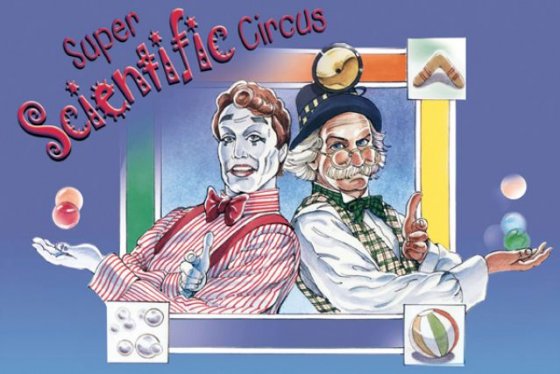 Super Scientific Circus
---
Monday, March 12, 2018: 10 a.m. & Noon
The Super Scientific Circus starring Mr. Fish and Trent the Mime, proves that science can be fun and funny. Alternately assisted and foiled by the comedic antics of Trent the Mime, Mr. Fish uses amazing circus skills involving boomerangs, bubbles, beach balls, bull whips, and magic to introduce the principles of friction, inertia, centripetal force, aerodynamics, sonic booms, air pressure, and ultraviolet light.
Presented by FSCJ Artist Series at the Nathan H. Wilson Center for the Arts
$8.50 per person
Grades: K-8
Curriculum Connection: Science, Math
Click here for a downloadable PDF: Offical Super Scientific Circus Study Guide
To reserve tickets for your student group today, call us (904) 632-5050 or email us.
Everyone, including infants and toddlers, must have a theater ticket for admission.