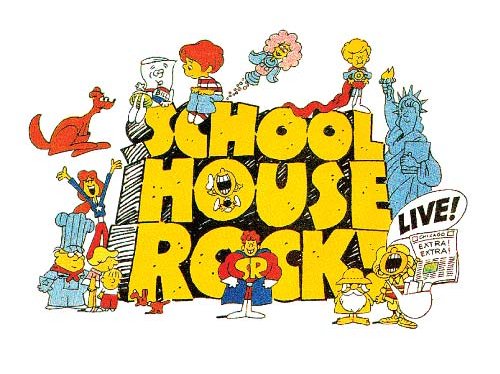 Schoolhouse Rock LIVE!
---
Friday, January 25, 2019: 10 a.m. & Noon
The original Schoolhouse Rock series was the brainchild of an advertising executive who noticed his son could remember all the words to popular songs on the radio, but could not remember the multiplication tables. He reasoned that if important educational information was coupled with exciting animation and catchy music, children would be able to learn and remember it.
The Emmy Award – winning 1970s pop culture phenomenon comes to the musical stage! The action begins when a young school teacher nervous about his first day of teaching, tries to relax by watching TV. Suddenly the Schoolhouse Rock bunch appear in his home and help him to instruct his students on a variety of subjects including Math, Science, History, Politics, and Grammar. Through a series of classic songs like "Unpack Your Adjectives", "Just A Bill", and "Conjunction Junction" this multimedia treat shows a whole new generation of young people that learning can be as fun as you choose to make it. Performed by Stages Productions
Presented by FSCJ Artist Series at the Nathan H. Wilson Center for the Arts
Grades: Pre-K-5
Curriculum Connections: Language Arts, Math, History, Social Studies, Music
Schoolhouse Rock LIVE! Teacher's Guide
For questions and to reserve tickets, call us (904) 632-5050 or email us.
Everyone, including infants and toddlers, must have a ticket for admission.