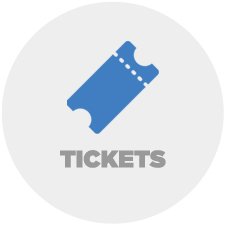 Ticket Policies
---
These are the terms to which you agree when you purchase tickets for any FSCJ Artist Series event. Additional restrictions may apply on a show-by-show basis.
All sales are final.
Everyone, including infants and toddlers, must have a theater ticket for admission.
A ticket is a revocable license good only for the listed performance and seat. Lost, misplaced or stolen tickets bought from the FSCJ Artist Series are guaranteed to only the original purchaser. Management reserves the right to refuse admission or revoke admission at any time without cause upon refund of ticket's face value.
Unless otherwise notified, it is the purchaser's responsibility to attend the performance listed on the ticket and occupy the seat listed at the scheduled time. Please check your tickets for performance, date, time, seat location and number of tickets as soon as you receive them. Will Call orders can be checked by calling the FSCJ Artist Series Box Office. It is a good idea to double check Will Call orders with an FSCJ Artist Series Box Office Representative to make sure that the time, date, seat location and number of tickets are correct since there are no refunds. All Will Call orders require either a valid picture ID or confirmation number at the time of pick up.
FSCJ Artist Series is not responsible for tickets purchased through any third-party reseller (i.e. scalper, ticket broker), and will not be held responsible for or provide exchange or refund services for tickets purchased through third-party resellers. In order to ensure our patrons receive the best experience at the best price, guaranteed tickets, and access to priority offers for events presented by the FSCJ Artist Series, make fscjartistseries.org your official and authorized on-line source.
FSCJ Artist Series reserves the right to refuse sale to anyone suspected of violating our ticket policies. Any tickets detected to be bot purchases, purchased by a third-party reseller, or purchased through any means in violation of the law or our ticket policies, may be cancelled and applicable fees and service charges withheld at the discretion of the FSCJ Artist Series without notice. Pursuant to s.817.36 Florida Statutes, tickets may not be offered or resold for more than $1.00 over the original admission ticket price.
Latecomers are subject to alternate seating policies and may only enter as permitted by the house management. Refunds or other compensation cannot be given if a ticket holder misses any or all of a performance if that ticket holder arrives or attempts to enter the theater after the scheduled performance time. Please note that anyone making a disturbance during a performance will be asked to leave – no matter what their age.
Knowledge of show content and appropriateness is assumed when you purchase your tickets. Content which may be objectionable cannot be used as a reason to receive a refund or any type of compensation for tickets already purchased, including season tickets. Opinions regarding the appropriateness of a particular show can vary from person to person. Materials are publicly available to help you decide whether a show is right for you. On request, the FSCJ Artist Series staff can help you find materials to help you make your decision before you purchase your tickets. Once purchased, tickets may not be returned, refunded, or exchanged if you do not like, are offended by, or find anything objectionable regarding the content of the performance purchased.
Events, dates, times, performers, and prices are subject to change without notice. All special offers cannot be combined with other discounts or previous purchases and certain restrictions apply.
Occasionally, events are canceled or postponed. Should this occur, we will attempt to contact you to inform you of refund or exchange procedures for that event. For exact instructions on any canceled or postponed event, please contact us.
No recording of any kind is allowed. Recording devices are prohibited. No photography of any kind is allowed unless otherwise indicated. Please contact us for more information.
Broadway Season Subscriptions, and all Tickets and Additional Tickets purchased under a Subscription, are subject to the Terms posted on our site, www.fscjartistseries.org, and the Terms and Conditions posted at www.BroadwayAcrossAmerica.com. By purchasing a Season Subscription, you agree to such Terms and Conditions. We do not support the reselling of these tickets beyond face value through any means.
Ticket Exchange Policies:
Ticket exchanges are available only if more than one performance of the same show is available.
Tickets must be received by the FSCJ Artist Series Box Office no later than 3 days before the date you wish to attend or the date printed on your tickets (whichever is earliest).
Tickets purchased through third party sellers cannot be exchanged.
Complimentary tickets and group tickets cannot be exchanged.
Discounted tickets or tickets purchased through special offers may have restrictions which can render the discount or special offer void.
A $5.00 exchange fee will be assessed per ticket per exchange for single ticket purchasers and a $2.50 exchange fee will be assessed per ticket per exchange for season subscribers. If a season subscriber is exchanging their entire subscription, a $5.00 exchange fee per subscription will be assessed. There is no exchange fee for VIP Members. In all cases described above, if the cost of the tickets is greater than the price of the original ticket, all ticket purchasers will be charged the difference. If the price is less, an even exchange will be made.
Exchange requests can only be made by mail, or in person at the FSCJ Artist Series Box Office. Tickets may be mailed to: FSCJ Artist Series, Attn: Ticket Exchange, 501 W. State St., Suite 109, Jacksonville, FL 32202. Please take into consideration mail delivery time.
Seats cannot be selected or reserved in advance over the phone for pending exchanges. All potential seat locations are subject to availability until the exchange is processed and confirmed by the FSCJ Artist Series Box Office.
Mailed exchange requests can only be processed during regular box office hours.
For theater venue accessibility, please click here