March 11, 2018
Super Scientific Circus
Nathan H. Wilson Center for the Arts
The Super Scientific Circus is a program designed to help students understand that science can be appreciated in everything we see and do.
We believe that science can be and is fun! The program features circus skills, magic tricks, comedy and mime to illustrate fundamental scientific concepts such as gravity, the center of gravity, air pressure, the speed of sound and light, ultraviolet light, centripetal force, airfoils and more. During the program students learn things like; how to make their own boomerang, why a whip cracks, how to put a needle through a balloon, how ultraviolet light is different from white light, how to balance a broom in the palm of your hand, why spinning objects defy gravity, why bubbles are always round, and more
Sunday, March 11, 2018 - 2:00 p.m.
Buy Online
Nathan H. Wilson Center for the Arts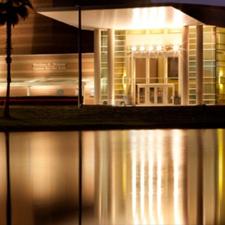 Location Information
11901 Beach Blvd.
Jacksonville, FL 32246
Directions