March 28, 2018
Peter Pan
Times-Union Center - Moran Theater
A 3D Stage Spectacular for the Whole Family
Peter Pan – the ageless story of the boy who never grew up! Bring the entire family to the new live stage spectacular!
Featuring 3D projections, holograms and jaw-dropping acrobatics. The evil Captain Hook, and the magical fairy Tinkerbell. It's a show you will never forget. The audience will receive 3D glasses and literally fly with Peter Pan and Wendy! Indians dance on the edge of cliffs - Pirates climb a 30-foot tall mast and free fall to the deck below. Mermaids dive into the water to meet one hungry Crocodile… watch out! Those jaws snap close to the tip of your nose!
Never Never Land has never been so real!
Wednesday, March 28, 2018 - 11:00 a.m. and 7:30 p.m.
VIP seating is available in the Pit, rows A-C seats 1-24 and rows AA-BB seats 1-115. Current members of the VIP Theater Club can call the box office at (904)632-5000 to access this area. Non-Members can make a one-time contribution of $25.00 per seat to access this area and by calling the box office. Click here to learn more about joining the VIP Theater Club.
Book Online
Times-Union Center - Moran Theater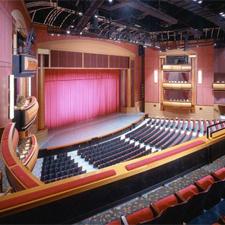 Location Information
300 Water Street
Jacksonville, FL 32202
Directions
Video