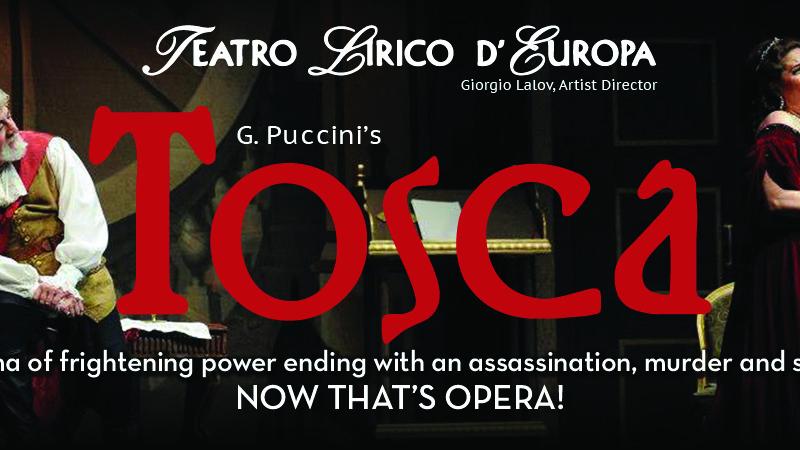 FSCJ Artist Series Presents TOSCA The Opera!
Coming to the Times-Union Center for just one performance only, January 18, 2019 at 8 p.m.!
Tosca is a melodramatic piece set in Rome in June of 1800, with the Kingdom of Naples control of Rome threatened by Napoleon's invasion of Italy.
A tragic drama of intense love, an assassination, murder and suicide! NOW THAT'S OPERA!!!
"Naples gave Teatro Lirico's its best compliment, standing through four finale bows after the company sailed through 'Tosca' at the Philharmonic Center. The Teatro operas are becoming can't-wait-for-the-next-one quality." - Naples Daily News