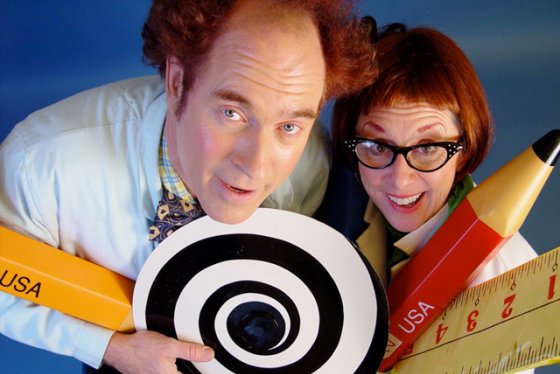 Let's Go Science
---
Monday, January 14, 2019: 10 a.m. & Noon
Tuesday, January 15: 10 a.m. only
The Let's Go Science show is a wacky look at "how things work" with Professor Smart and Dr. Knowitall. This fun-filled production teaches physics concepts through theatrically based experiments and demonstrations. Lots of audience interaction with these two legends of the circus, great scenery, awesome lighting and illusions all make this one science lesson that students won't want to miss.
Presented by FSCJ Artist Series at the Nathan H. Wilson Center for the Arts
Grades: K-8
Curriculum Connections: Science, Communication
Let's Go Science Show Educational Materials:
For questions and to reserve tickets, call us (904) 632-5050 or email us.
Everyone, including infants and toddlers, must have a ticket for admission.