January 27 - 29, 2017
Riverdance
Times-Union Center - Moran Theater
Riverdance - The 20th Anniversary World Tour is an innovative and exciting blend of dance, music and song.
Drawing on Irish traditions, the combined talents of the performers propel Irish dancing and music into the present day, capturing the imagination of audiences across all ages and cultures. Each Riverdance touring company consists of up to 55 cast and crew members, with the remarkable Riverdance Irish Dance Troupe featuring world class dancers from Ireland, U.K, America, Australia and Canada, the cream of Irish musicians in the Riverdance Band and a spectacular array of international stars from Spain, America and Russia, all performing to the magic of Bill Whelan's Grammy award winning music.
Riverdance Performance Schedule:
Friday, January 27 at 8 p.m.
Saturday, January 28 at 2 p.m.
Saturday, January 28 at 8 p.m.
Sunday, January 29 at 1:30 p.m.
Sunday, January 29 at 6:30 p.m.
Riverdance single tickets are available to purchase using the button below or as part the Luck of the Irish Package. Click here to learn more about the three-show package.
Book Online
Times-Union Center - Moran Theater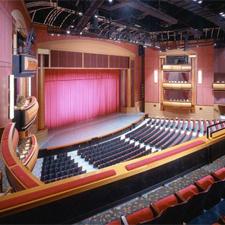 Location Information
300 Water Street
Jacksonville, FL 32202

Directions
Video