October 14 - 15, 2017
My Mother's Italian My Father's Jewish & I'm in Therapy
Nathan H. Wilson Center for the Arts
My Mother's Italian My Father's Jewish & I'm in Therapy is updated and funnier than ever!
Steve Solomon's two-time award winning show has met with rave reviews and great audience acclaim throughout the country, becoming one of the longest-running one-man shows in Broadway history. Once again, we meet the people that we're all too familiar with; the family members that make you remember why you left home in the first place. It's a laugh-filled fest of everybody you know, have known, and some you'd want to forget but can't, all brought to life on stage by the comic magic of Steve Solomon.
October 14 at 2 p.m.
October 14 at 8 p.m.
October 15 at 2 p.m.
October 15 at 7 p.m.
Book Online
Nathan H. Wilson Center for the Arts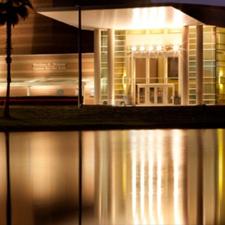 Location Information
11901 Beach Blvd.
Jacksonville, FL 32246

Directions