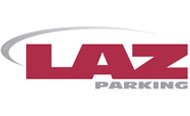 Discount Parking
---
Pre-purchase parking on the FSCJ Artist Series website for shows at the Times-Union Center for the Performing Arts for only $6.00. Parking at the Wilson Center for the Arts is always free.
Advance Parking Passes for Artist Series' events at the Times-Union Center are available for $6.00 each ($4.00 off!) and are good only at the conveniently located Enterprise Parking Garage operated by LAZ Parking. The Enterprise Parking Garage is next to the Omni Jacksonville Hotel, 245 Water Street, across the street from the Times-Union Center.
Note: you must select "Mail" as your shipping method during Checkout when purchasing a Discounted Parking Pass, since you'll need the pass when entering the garage before the show.
To enter the Enterprise Parking Garage located next to the Omni Jacksonville Hotel, enter from Water or Pearl Streets only. Exit at Pearl Street only. NEW: Upon entering the garage pull a ticket from the machine. At the exit, give both your pre-paid parking ticket and the ticket you pulled to the attendant.
To order Online Parking, click the button above or call the Artist Series Box Office: 904.442.2929 M-F, 10 am – 5pm.
If you are a VIP Member at the Angel, Producer, Benefactor or Patron level, you will automatically receive complimentary parking based on your benefit level. No need to buy parking passes.
The Wilson Center for the Arts Parking

Parking is always FREE – and there is plenty of convenient parking adjoining the theater. The Wilson Center for the Arts is located at 11901 Beach Blvd on the South Campus of Florida State College at Jacksonville.
For directions to the theaters, click here.