March 13 2018 7:30 pm
Celtic Woman
Times-Union Center - Moran Theater
On a winter's night in Dublin 14 years ago…an idea. To create a musical show with exceptional talent. Classically and traditionally trained Irish female musicians. Celtic Woman was born.
Since its debut, global musical sensation Celtic Woman's concerts continue to touch the hearts of a huge audience that spans the globe. Both an accomplished recording ensemble and a world-class performing collective, Celtic Woman celebrates Ireland's rich musical and cultural heritage, while continuing its remarkable legacy of introducing some of Ireland's most talented singers and musicians onto the world stage. It's a universal celebration of life. It's traditional, it's contemporary. It's yesterday, today and tomorrow.
Experience Celtic Woman on their worldwide Homecoming Tour – LIVE from Ireland.
Celtic Woman continues to transcend national and cultural boundaries to celebrate the timeless emotion of Ireland's centuries-old heritage. A one-of-a-kind live act, Celtic Woman combines the country's finest musical talents with epic stage production to present a uniquely inspiring live experience. Homecoming represents the next chapter of their extraordinary musical journey.
This year, CELTIC WOMAN is proud to support Habitat for Humanity. The HOMECOMING tour is a celebration of Ireland; its traditions and culture, presented in a music and dance spectacular. For a glimpse into the new show, visit celticwoman.com or tune into your local PBS station. To join us in supporting Habitat for Humanity, use the promo code FAMILY on November 28 between 12:00 a.m. and 11:59 p.m.
Book Online
Times-Union Center - Moran Theater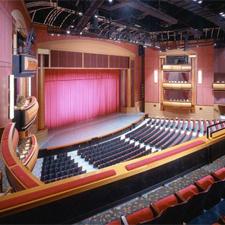 Location Information
300 Water Street
Jacksonville, FL 32202
Directions