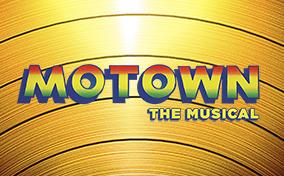 FSCJ Artist Series Presents Motown The Musical on April 19-24, 2016
Motown The Musical comes to Jacksonville's Times-Union Center's Moran Theater on April 19-24, 2016 for seven performances only!
Directed by Charles Randolph-Wright, MOTOWN THE MUSICAL is the true American dream story of Motown founder Berry Gordy's journey from featherweight boxer to the heavyweight music mogul who launched the careers of Diana Ross, Michael Jackson, Stevie Wonder, Smokey Robinson, Marvin Gaye and so many more. MOTOWN THE MUSICAL comes to Jacksonville's Times-Union Center April 19-24, 2016 for 6 performances only.
Featuring more than 40 classic hits such as "My Girl" and "Ain't No Mountain High Enough," MOTOWN THE MUSICAL tells the story behind the hits as Diana, Smokey, Berry and the whole Motown family fight against the odds to create the soundtrack of change in America. Motown shattered barriers, shaped our lives and made us all move to the same beat.
Tickets start at $38.50 and are available for purchase at fscjartistseries.org, by calling (904) 442-2929 or at our box office from 10am – 5pm Monday through Friday.
Group discounts for 15+ are also available, (904) 442-2937 or groupsales@fscjartistseries.org.
Please contact Ashley Williams at (904) 442-2933 for interview opportunities and high-resolution photos for this engagement in Jacksonville.