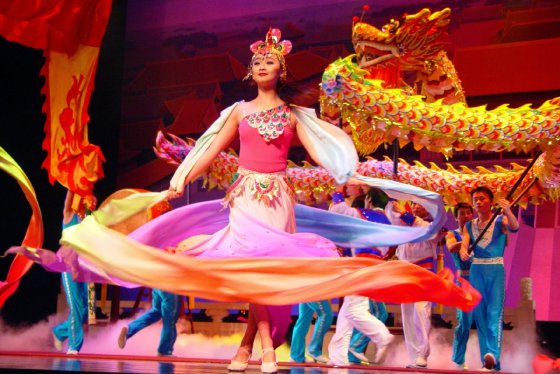 New Shanghai Circus, Acrobats of China
---
Tuesday, Febuary 5, 2019: 10 a.m. & Noon
New Shanghai Circus is considered to be China's most celebrated acrobatic company; the performers for the New Shanghai Circus have stunned and amazed audiences all over the world. Each year the troupe adds new performers creating a revolving line-up of award winning favorites the Human Strength and Beauty, Plates Spinning, Jar Jugglers, Diabolo, Magic Clock, Butterfly Lovers, Aerial Ballet, and more. Over 40 Acrobats of China showcase dramatic interpretation of classic Chinese dance and physical performance art with extraordinary and inventive feats of strength and skill, control and balance, grace and charisma.
Presented by FSCJ Artist Series at the Nathan H. Wilson Center for the Arts
Grades: All Ages
Curriculum Connections: Fine Arts, Social Studies, Multi-Cultural, Music
New Shanghai Circus Study Guide
For questions and to reserve tickets, call us (904) 632-5050 or email us.
Everyone, including infants and toddlers, must have a ticket for admission.